Who is Shire Foods?
For over 50 years The Meletis Family have been purveyors of fine foods and meats, committed to the highest standards of quality and service.
This commitment has made us Sydney's leading wholesale direct to the public food warehouse.
We are honoured to have you as our customer and pride ourselves on delivering old fashioned & personalised service; whether this is by recommending products for your latest function, suggesting innovative recipes, or sharing with you a cooking tip or two. Our goal is to provide you with a great experience every single time.
Alongside our quality seafood products, finger foods, desserts, meals & partyware range, we are proud to offer you an extensive range of fresh chicken and meat products, all of which are produced in our HACCP certified facility. Our handmade fresh skewers are without a doubt one of our signature products.
Catering has also become a key component of our business and we hope to assist you in creating a memorial event.
We are a family business run by The Meletis Family.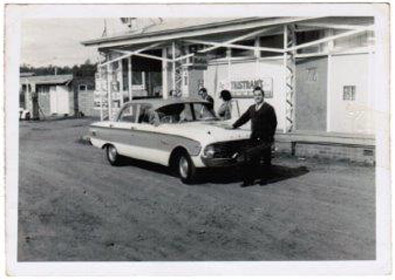 Our History
Our journey began with the late Peter Meletis who migrated from Greece in 1956 and founded a small food delivery business knows as P.Meletis Chickens Pty Ltd. From humble beginnings, the business went on to expand and become a major foodservice supplier in New South Wales.
The business was later sold, but with food in our family DNA, we were back in the food business in no time.
Today, Manuel and Athena Meletis own and manage the day-to-day operations of ShireFoods.