Fresh Skewers

Our Succulent hand made Skewers made to order are talk of the town.Made with fresh chicken,lamb,beef and pork.We dont use machinery,these delicious favourites are made by hand.We only use fresh Yealing Beef ,fresh hormone free chicken Fresh yealing lamb and succulent pork.Selling in excess of 600,000 skewers throught out the year ,they are a must for your next barbeque.

They are available in a variety of spices .Greek,Italian,Portugese,Lemon pepper,Satay,Honey Soy,BBQ and new Moroccan.
Minimum 24 hours notice is appreciated for skewers or Special orders.
ATTENTION CUSTOMERS
Due to huge increases place upon us by our Meat and poultry suppliers we have had to increase prices on Skewers.We apoligise for any inconvience,and hope we can assit you with any questions.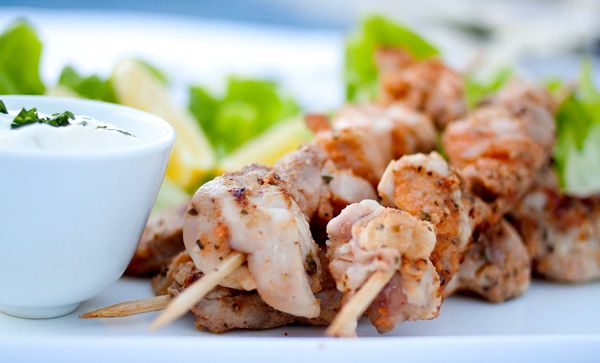 Chicken Skewers

Chicken Skewers Large $1.30 each or $62.00/BOX(48PCS)

Chicken Skewers Small $0.65 each or $47.00/BOX(50PCS)

Lamb Skewers

Lamb Skewers large $1.95 each or $86.40/BOX(48PCS)

Lamb Skewers Small $0.95 each or $47.00/BOX(50PCS)

Beef Skewers

Beef Skewers Large $1.70each or $81.60/BOX(48PCS)

Beef Skewers Small $0.95 each or $47.00/BOX(50PCS)

Pork Skewers

Pork Skewers Large $1.95 each or $86.40/BOX(48PCS)

Pork Skewers Small $0.95 each or $47.00/BOX(50PCS)