Fresh Meats
As a family-owned business whose roots stem from a chicken shop more than 50 years ago, we are committed to serving the highest quality meats.
Nowadays, with fewer traditional butcher shops, we know how hard it is to find great tasting meat you that you can feel good about serving to your family and guests. 
Whether it's beef, pork, lamb or veal, we believe great meat starts with knowing where your protein comes from.
There is a world of difference in the taste, safety and quality of ShireFoods meat. That's because at ShireFoods we control and manage all of the steps necessary to provide premium meats from our farmers to your family.
We work side-by-side with select suppliers who produce quality products and who are committed to ensuring uncompromising taste and quality. All of our meats are hand-trimmed and perfectly portioned by our trained staff in our state-of-the-art, HACCP certified processing facility so you can enjoy them at the peak of perfection.
We never use any additives or preservatives, so all you get is pure, delicious meat.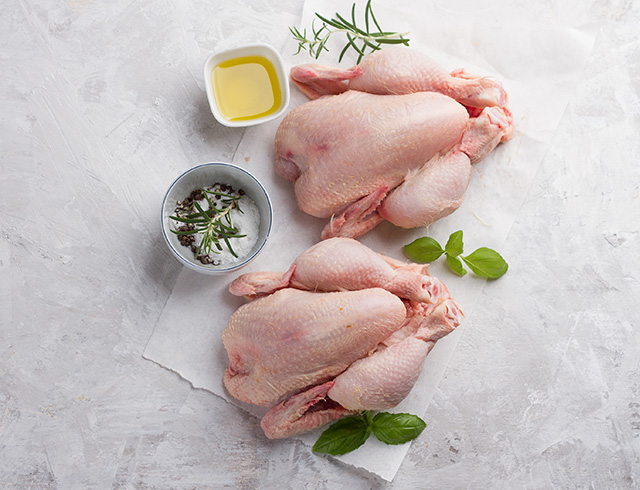 Chicken
With of over 300,000 kilos of fresh chicken sold throughout the year, there must be something special about our chicken. We only source and supply fresh, hormone free chicken to make your next dish as enjoyable as possible.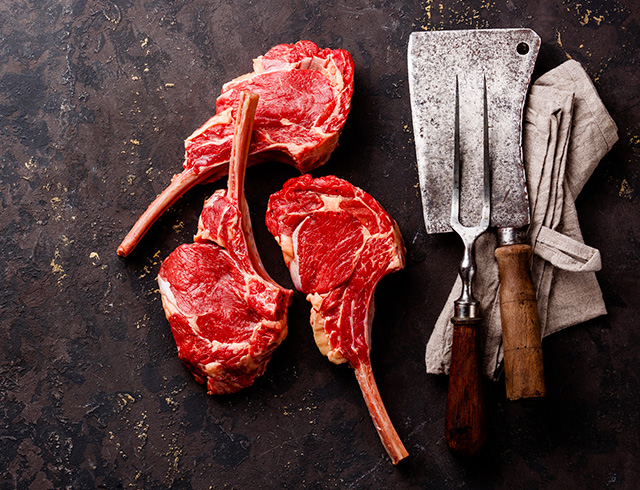 Beef
We work hand in hand with our meat suppliers to bring you Australia's best in pasture fed beef. Our suppliers' cattle are raised on open green pastures, allowing them to roam free in natural grass paddocks with access to fresh water and native grasses.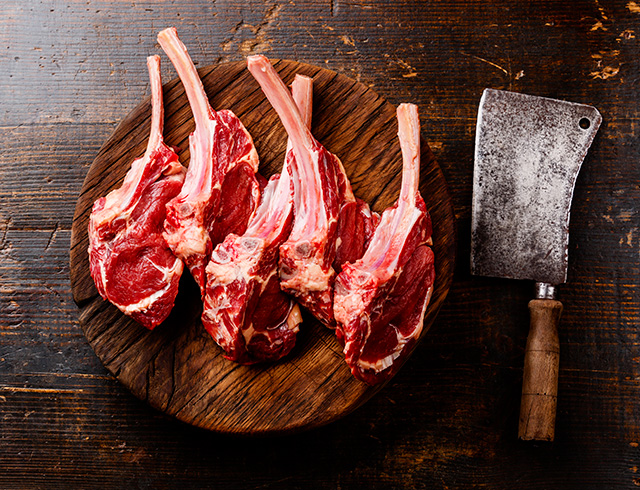 Lamb
Our grass fed Australian lamb is by far the highest quality, and is sourced from the Junee Riverina Region of New South Wales. Our selection of cuts includes cutlets, back strap, leg chops, loin chops and gluten free lamb sausages… just to name a few. If there is a particular cut of lamb that you require, please don't hesitate to contact us to place an order.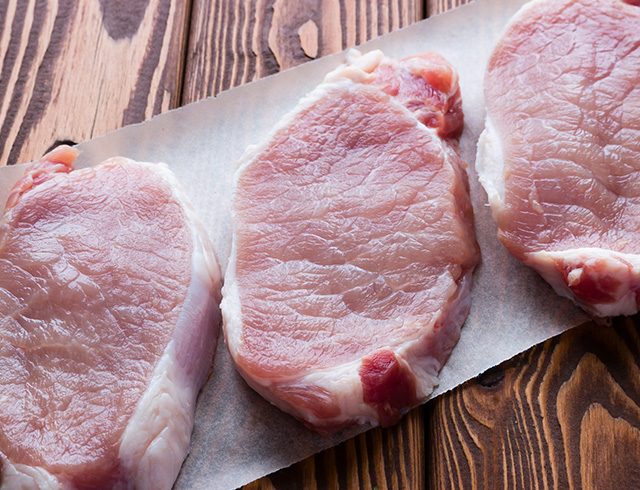 Pork
We stock a selection of fresh pork cuts including (but not limited to) pork neck, belly, shoulder, loins as well as suckling pig for spit roasts. If there is a particular cut of pork cut that you require, please don't hesitate to contact us to place an order. Our pork souvlaki are made to order in both cocktail & standard sizes.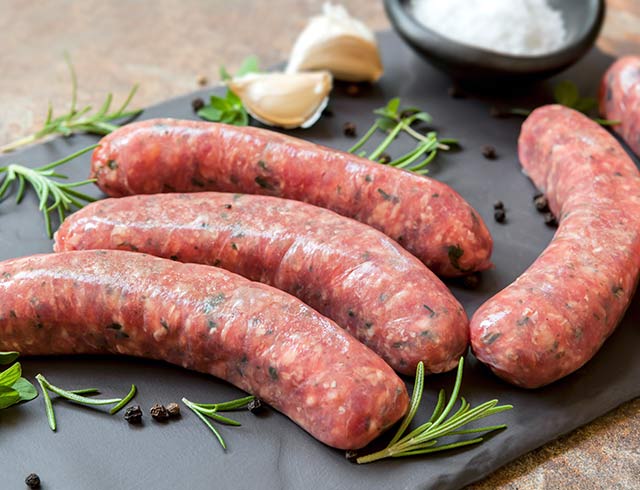 Sausages
We stock a delicious range of sausages that are freshly made on a daily basis that are ideal for your next barbeque. Our sausages are made from all natural casings, using only fresh quality meat cuts and ingredients. We offer a selection of beef, lamb, pork & chicken sausages.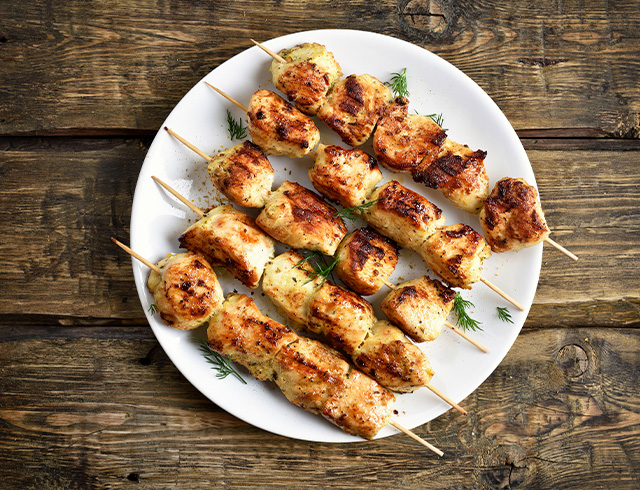 Souvlaki
Our signature handmade skewers really are the talk of the town… and are produced with quality fresh Australian hormone free chicken, grass fed lamb and Pasture fed beef and pork. These delicious favorites are made & marinated by hand and are perfect for your next BBQ and family gathering.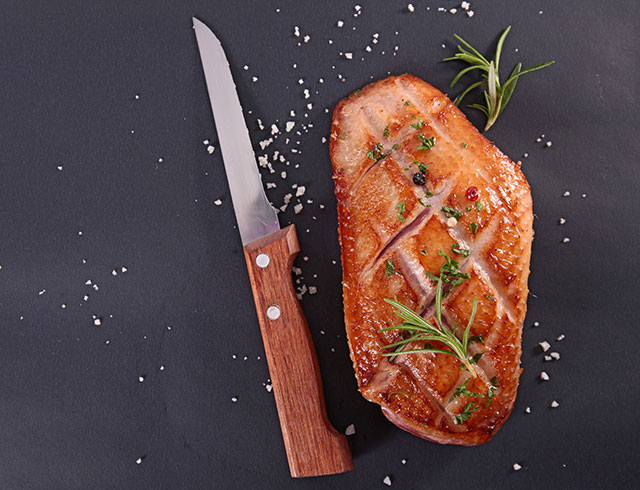 Game Products
We also carry a selection of game products including (but not limited to) quail, spatchcock, turkey, whole duck, duck breast fillets and duck Maryland. Please keep in mind that we stock frozen game product and that fresh produce may not be always available. Some products may take 24hrs to 48hrs to arrive.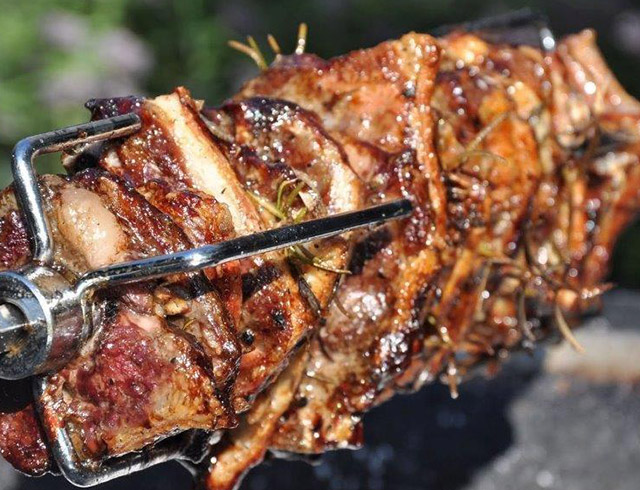 Spit Roasts
Perfect for gatherings of any occasion, our spit roast meats are a great way of feeding a large group of people and the meat at the end of cooking is always tasty and juicy Weather it is a whole lamb ,whole pig or thick cut portions of meat for a short spit(kontosouvli) ,we can assist you with all your meats. Check out our selection.